Dr. Ulrike Lackermeier
Assistant to the board of management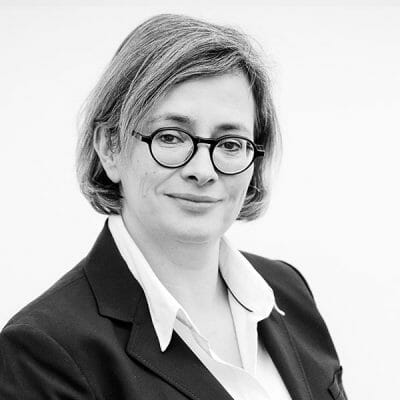 Contact with Dr. Ulrike Lackermeier
array(1) { [0]=> object(WP_Term)#6592 (10) { ["term_id"]=> int(71) ["name"]=> string(4) "Team" ["slug"]=> string(7) "team-en" ["term_group"]=> int(0) ["term_taxonomy_id"]=> int(71) ["taxonomy"]=> string(13) "team_category" ["description"]=> string(0) "" ["parent"]=> int(0) ["count"]=> int(32) ["filter"]=> string(3) "raw" } }
What motivates me jobwise?
Working with open-minded and interesting people. Making a difference together, achieving a goal, even when it is difficult sometimes. Fun and joy at work.
Why am I with ADVYCE?
Because I want to achieve common goals with a strong team.
Who am I personal?
Always look on the bright side of life. Family and friends are very important for me. I enjoy being out in nature.
---